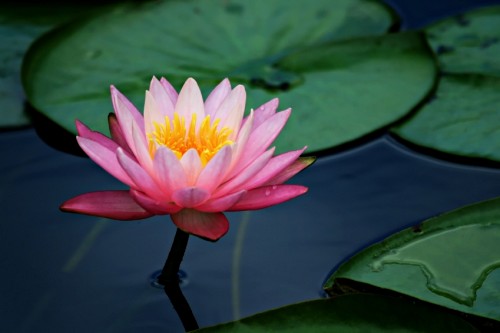 Ayurveda being the science of life, looks at beauty as something more than skin deep. All human beings originally possess a beauty which is unique to each individual. The wear & tear of modern life, the presence of chemicals and toxins in our food & environment causes various imbalances and diminishes this beauty. These conditions are further aggravated by some of the chemicals, present in beauty products, which can do more harm than good.
Vedicare's range of Certified Natural personal care & beauty products are made from natural or natural origin ingredients and contain Organic Ayurvedic herbs as active ingredients. These herbs are used in the formulations according to their benefits described in various Ayurvedic texts. Entire production including processing of Ayurvedic herbs is carried out at our own manufacturing facility thus giving us complete control over quality. We use Ayurvedic extracts produced in traditional manner instead of substituting them with superficially obtained extracts.




Skin is our body's biggest organs and any imbalances have an impact on the skin.Various skin problems like acne, dryness, wrinkles, marks are a result of these imbalances or defeciencies. Based on thorough research of Ayurvedic texts, we have identified various herbs which benefit the skin and address the imbalances. Our range of Skin care products includes Organic creams, organic lotions, organic cleansers and organic shower gels.

Today hair care is one of the most important areas of concern. The presence of strong chemicals in shampoos and hair coloring systems has caused damage to our natural hair and scalps. In addition these products contain ingredient which are not easily bio-degradable easily and hence harm the environment. Vedicare's hair care range includes shampoos, conditioner and hair oils.
The shampoos are free from SLS/SLES and contain a selection of Organic Ayurvedic herbs which address problems like falling hair, premature graying, dandruff and dryness.
Hair oils are made from Organic cold pressed oils and contain extracts of Organic herbs prepared in the traditional Ayurvedic way.

In keeping with our philosophy of combining beauty with benefit we have developed a unique range of Ayurvedic lipsticks and Kajals made from organic and natural ingredients. One of the principle ingredient in these ranges is Ghee ( clarified butter) from Cow's milk. Ghee has been highly praised in Ayurveda for its beneficial properties.
Our lipsticks, we prefer to call them Ayurvedic lip care, are rich in Ghee and other organic vegetables oils and butters which keep the lips moistened all the time. The colors used are of mineral origin, so the lipsticks are completely natural and safe.
Kajal is made from a traditional recipe where vegetable oil is burnt overnight in a lamp and soot is collected in the morning. This soot is then mixed with ghee and applied to the eyes to protect them from the heat & dust as well as add mystique. Vedicare has preserved this tradition and at the same time expanded the range with other colours in addition to black.