Our philosophy is to engage with people at the grassroots & work holistically with nature in order to bring out its benefits and create products that not only improve but enrich human lives.


Founded in 2002 and incorporated in 2006 Vedicare Ayurveda is a pioneer in the Natural & Organic products industry, establishing synergy between the principles of Ayurveda, Organic movement and Sustainable Development.

What started as an engagement with small farmers and protagonists of development in Himalayas has grown in to a formidable enterprise which is integrated from cultivation of organic herbs to manufacturing of Ayurvedic natural & organic beauty products and herbal supplements.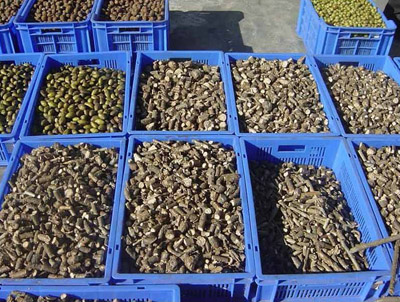 Our key achievements include bringing out the first range of Certified Natural cosmetics in India & being one of the first to produce a range of Ayurvedic supplements with Certified Organic herbs. Our most valuable achievement however is our humble contribution to the lives of people we work with.

Today the scope of our work covers 3000 small farms, a processing unit for herbs, spices & oils, an Ayurvedic pharmacy and a manufacturing unit for Organic personal care products. Our team includes Chemists, Vaidyas (Practitioners of Ayurveda) & Quality Control experts to achieve a harmony of traditional with the modern.

Our product range includes Organic & Natural personal care certified by BDIH, Organic Ayurvedic herbal remedies & Organic ingredients like herbs and cold pressed oils certified by OneCert Asia.

Vedicare is currently exporting to Europe, North America, Middle East & Oceania.

Vedicare products are available under the label " Soul Tree" for personal care and "Vedicare" for Organic herbal supplements.
Private label services are also offered.